Tad Montgomery & Associates (TM&A) is an ecological engineering firm based in the Connecticut River Bioregion. Our mission is to build systems and technologies that restore the environment and society's relationship to it. The work that we do includes consulting, research, design, teaching and writing.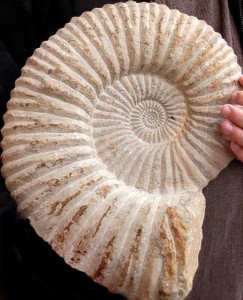 Fields of Expertise
• Sustainable Agriculture
• Ecological Wastewater Treatment
• New Energy Technology Development
• Energy & Resource Conservation
• Biofuels
• Ecological Planning & Design
• Sustainable Community Development
• Global Energy Issues (Peak Oil)
• Global Climate Change
• Regenerative & Community Economics
• Solid Waste, Recycling & Composting
• Bioregional Organizing
• Permaculture Design & Teaching
• Ecological & Natural Playground Design
For all of the brilliant scientific and material advances that Western civilization has achieved, we find ourselves on the edge of a precipice of our own creation. The mission of TM&A is to work to restore the balance – to design technologies and social systems that act to regenerate the environment and a healthy social fabric. We draw inspiration from the patterns of nature, whether it is the vast flow of the Gulf Stream, twining of a morning glory vine or the humble mystery of a bumble bee's flight. Shakespeare said "The Earth has music for those who listen," and we would add wisdom, too.
Where to Find
TM&A makes its home in the Connecticut River Watershed, the drainage basin of the largest river in New England.  The Connecticut's headwaters are in the Province of Quebec and it flows due south, dividing Vermont from New Hampshire, splitting Massachusetts and then Connecticut, and finally joining the ocean in Long Island Sound.  Our office is a short walk from the confluence of the Connecticut River and the Whetstone Brook, under the shadow of Mount Wantastiquet, in Brattleboro, Vermont.
About our Masthead
This photograph of a stand of aspen (Populus communis) was found while searching for a good image of an alder tree (Alnus sp.).  Alder is inspiring for its important symbiotic relationship with Frankia alni, an actinomycete filamentous bacteria that helps this humble 'weed' tree to fix nitrogen and build soil.  We have yet to find a charismatic photo of an alder, however, so this aspen colony, which is also indigenous to our bioregion, likely grew from a single seed, and could be thousands of years old, will have to do in its place.  With gratitude to WikiMedia Commons